Winter Flowers
Winter Flower Arrangements

The chill maybe in the air, but George J. Brooks Florist creates a cool elegance with winter flower arrangements. Chase away the winter blues with a selection of fresh flower arrangements to adorn your home. Celebrate the beauty of fresh fallen snow with glacier-white colored flowers! A breathtaking display of winter beauty is found in the frosty air, fluffy snowflakes and billowy clouds of the season. With each floral bouquet, George J. Brooks Florist creates a mesmerizing winter wonderland.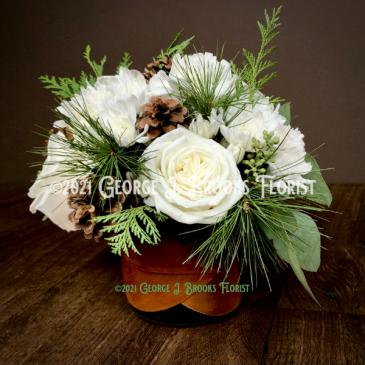 You can feel the frosty air with this lovely arrangement with the warmth of magnolia foliage accents. A variety of creamy white flowers and winter foliages studded with pinecones makes this a delightful holiday gift! CONTENT MAY VARY - LOCAL DELIVERY ONLY
Order within 2 hours 54 minutes for Same Day Delivery!
Shown at $65.00
MAGNOLIA FROST
You can feel the frosty air with this lovely arrangement with the warmth of magnolia foliage accents. A variety of creamy white flowers and winter foliages studded with pinecones makes this a delightful holiday gift! CONTENT MAY VARY - LOCAL DELIVERY ONLY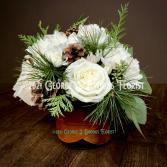 $65.00
$95.00
$125.00
Shown at $65.00
Shown at $65.00

MAGNOLIA FROST

You can feel the frosty air with this lovely arrangement with the warmth of magnolia foliage accents. A variety of creamy white flowers and winter foliages studded with pinecones makes this a delightful holiday gift! CONTENT MAY VARY - LOCAL DELIVERY ONLY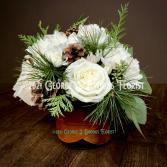 $65.00
$95.00
$125.00
Shown at $65.00